CURRENT STATE OF CONSERVATION, FIRST PHOTOGRAPHIC RECORD AND POPULATION ESTIMATION OF THE COASTAL JAGUAR (Panthera onca centralis) AND RECORDS OF COMPANION FAUNA OF MEDIUM-SIZED AND HIGHER MAMMALS IN THE PROTECTED FOREST CERRO BLANCO OF THE CHONGÓN COLONCHE MOUNTAIN RANGE, GUAYAQUIL – ECUADOR
Resumen
The Chongón-Colonche Mountain Range is important for their goods and environmental services, its high biodiversity, and being one of the few coastal regions of Ecuador, which still houses the coastal Jaguar Panthera onca centralis. In the Forest Protector Cerro Blanco (BPCB), last Southeast extension of the mountain chain, it was developed the field research through the data collection with direct and indirect medium-sized and higher mammals' records. Besides a Cuddeback Digital camera trap was used, by selecting a sampling point within a probable route of the jaguar. Inspections in a nearby quarry were made to observe traces of major feline registries. The same consolidated past sightings or evidence of witnesses which complemented the study for the determination of the status of the species in the BPCB. The study showed indirect and direct records of white-tailed deer, peccaries, raccoons, agoutis, wild rabbits, howler monkeys, Capuchin white or monkeys, agouti, bears Anteaters and Jaguars from the coast for which it is considered that the BPCB is probably a meeting place between two individuals; however, it is important to note that the results presented are preliminary.
Descargas
Los datos de descargas todavía no están disponibles.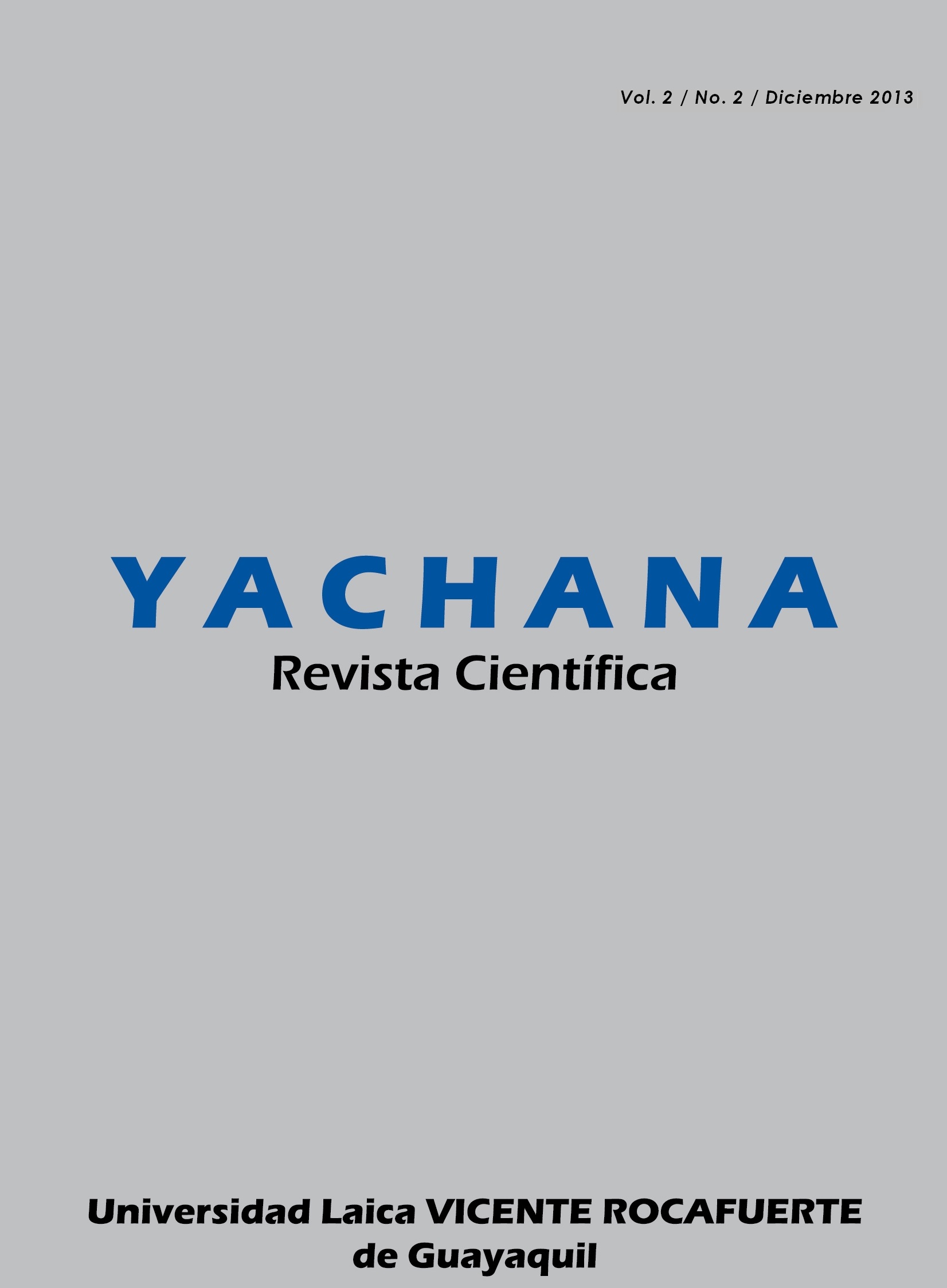 Cómo citar
Saavedra, M., & Cun, P. (2013). CURRENT STATE OF CONSERVATION, FIRST PHOTOGRAPHIC RECORD AND POPULATION ESTIMATION OF THE COASTAL JAGUAR (Panthera onca centralis) AND RECORDS OF COMPANION FAUNA OF MEDIUM-SIZED AND HIGHER MAMMALS IN THE PROTECTED FOREST CERRO BLANCO OF THE CHONGÓN COLONCHE MOUNTAIN RANGE, GUAYAQUIL – ECUADOR. Yachana Revista Científica, 2(2). https://doi.org/10.1234/ych.v2i2.43
Sección
Notas científicas
Revista Científica Yachana by Universidad Laica Vicente Rocafuerte de Guayaquil is licensed under a Creative Commons Reconocimiento-NoComercial-CompartirIgual 4.0 Internacional License.
Todos los artículos incluídos en la revista YACHANA se encuentran protegidos por derechos de autor, por tal motivo se prohíbe la reproducción total o parcial de los mismos por medios mecánicos o electrónicos, sin el permiso del Consejo de Publicaciones. Los textos de los artículos son de acceso abierto, pueden ser reproducidos citando la fuente. Las opiniones expresadas en los artículos publicados son de exclusiva responsabilidad de sus autores y no necesariamente coinciden con las del Consejo de Publicaciones ni de las autoridades o representantes de la Universidad Laica VICENTE ROCAFUERTE de Guayaquil.